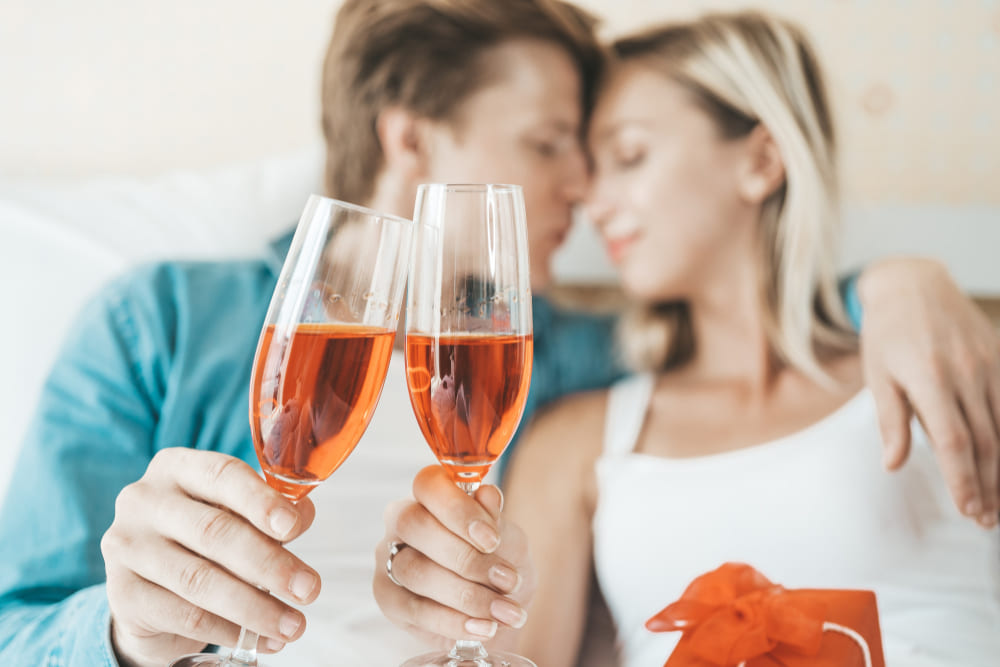 When two people meet, their relationship is full of passion, love, and care. The couple just can't stop spending time together. However, over time, everything changes. The partners cool down and back to normal life. Unfortunately, they often forget how important it is to take a hand, hug, kiss, and just sit in front of each other while discussing what they like about each other. This may lead to cheating and even the end of a relationship. If you want to breathe life into your relationship, then consider top romantic ideas for hotel room, and arrange an unforgettable surprise. Mind that you both should listen to the partner, mind all his/her desires, and try to realize them.
Top 5 Romantic Ideas for Hotel Room
Romance is significant for every successful relationship despite how long you are together. Often, people forget to make each other smile. This way, they put their relationship at risk of death. You can avoid it easily. Just get a room and arrange a nice night to keep the flames of love. If you do not know what to start with, then consider these romantic decoration hotel room ideas.
1. Dinner
With a suitable room décor, you can turn your room into a restaurant. You can order the dinner for two, light candles, and put flowers into the vase. Arrange a suitable tone with pleasant music background and tasty food. If you want to spice up your evening, then blindfold your partner until you are in the room. Then remove the blindfold and enjoy the reaction of your significant one. After finishing your courses, you may dance to slow romantic music.
2. Sunset
This idea will work out if you can book a room with a breathbreaking view. Couples like a romantic night in hotel room ideas, but this one is really great. A beautiful view of sunset or sunrise will let you slow down and notice how awesome the world around is. After all, nothing special is required to feel happy. Just hand in hand, stunning view, and warm hugs. It is so little and so much for two who want to spend the rest of life together.
3. Games
A wide range of different games may make your evening full of fun and joy. Seek the option that better suits both you and your partner. Consult specialists at offline or online shops to make the right decision. A scavenger hunt is one of the most popular games for a romantic evening. But be ready to come to the decorated rooms earlier to place necessary items. The winner is who finds more items. Games like this will set the right mood, help you relax, and have fun like at the very beginning of your relationship.
4. Jacuzzi
Having a shower together is one popular romantic ideas hotel room, and let's face the truth, it's great. However, hotels with jacuzzi tubs seem to be an even better option for an unforgettable night with your special one. This way you can help your partner relax, and forget about all your problems. Warm water, and staying so close to each other, will become a great start to your unforgettable night far from other people, routine responsibilities, and life difficulties.
5. Cinema
Another option among stunning romantic ideas for the hotel room is watching a great film together. Choose the movie that both of you like. It may be a new film or one that you have already watched. Make sure that the room has a corresponding atmosphere. Afterward, you can discuss the plot, and choose a movie for the next time. Do not completely focus on the plot, and pay enough attention to your partner. Take the hand, kiss, and say compliments. After all, you are here to get closer but not just watch one more film.
How to Realize Romantic Ideas for Hotel Room
Preparation is a key for the successful realization of romantic hotel room ideas for her/him. Therefore, you should plan everything in advance. It should be a special night for you two that will make your relationship stronger. Also, you need to choose a suitable hotel and make sure that there is a free room to realize your idea. For example, you need a room with a nice view if you plan to enjoy a sunset or a jacuzzi tub for having fun.
Final Thoughts
These were romantic hotel room ideas for him or her that can greatly freshen up your relationship. Consider a few nice romantic decorating ideas for a hotel room to arrange everything properly. When your special date is over, you can leave a hotel room and take some time to explore the environment. Offer your partner to walk, visit the museum, or any other attraction. Take every chance to spend more time together and get closer. Back to your first days, and try to keep the fire despite everyday routine and numerous responsibilities, especially if you have kids.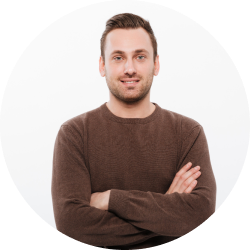 Dennis Farley began his career as a dating coach after earning his degree in Pshycology from University of California, Los Angeles (UCLA). He quickly realized that many people struggled with dating and relationships, and that there was a need for clear, practical advice that could help people find love and happiness.