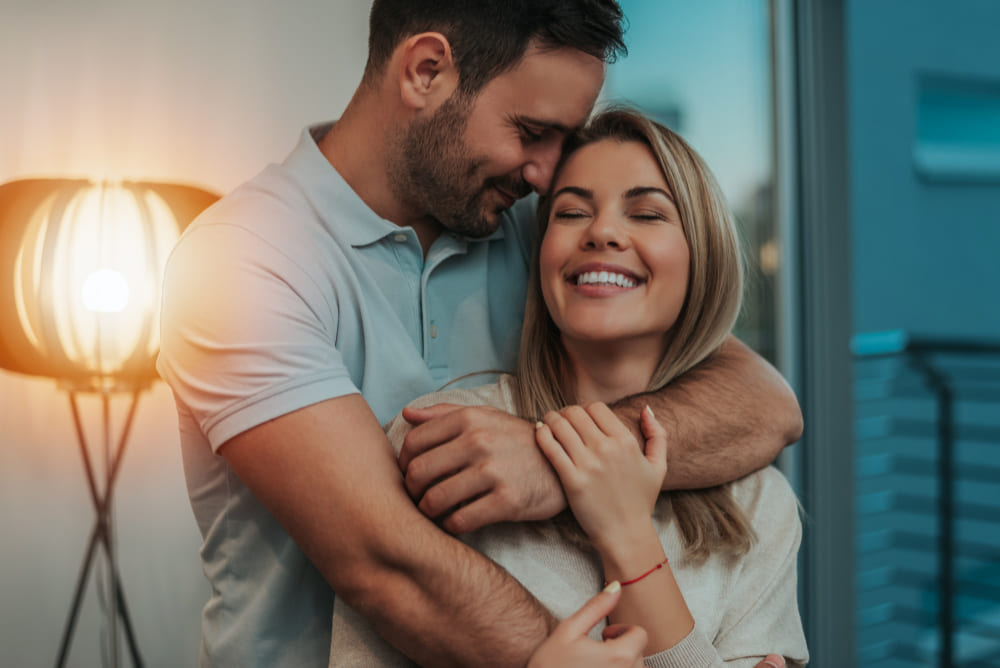 Are you alone right now? Great, you have a lot of time to work at yourself and attract a healthy relationship to your life. This period is suitable for boosting your self-image and enhancing your confidence. Take this time as a fantastic opportunity to get rid of a toxic relationship and start a new page of your life. But how to attract healthy relationship? Let's see what experts say.
What is a Healthy Relationship?
According to popular family therapists, a relationship acts as a mirror of a person's self-image. Simply put, if you do not love yourself, and think you deserve only a toxic relationship, then other people will think the same. A relationship can't save you, but a reliable partner may complement your awesome life. So, what is a healthy relationship? Such a relationship involves respect, honesty, open communication, compromises, and trust. There is no place for power or pressure. What makes a healthy relationship? It's the readiness of both partners to make decisions together, considering the interests and opinions of each other.
Signs of a healthy relationship
If you are not sure whether you are in a healthy relationship, then find out what signs prove you are. So, these are characteristics of a healthy relationship:You are not afraid to share your ideas and feelings
– You know each other's love language
– Both of you have separate interests and respect them
– You respect and honor the borders of your partner
– You trust each other and do not experiencejealousy
– There is support and happiness between you
How to Have a Healthy Relationship?
If you feel excited when you read healthy relationship quotes and learn to build healthy commitment as well, then start acting at last. Ask yourself "What type of guy do I attract?". Are not you satisfied with the answer? Mind relationship advice and change your life at last.
1. Decide what you didn't like in your previous relationship
Look back and decide what was wrong in your previous relationship? Why do I attract guys with mommy issues? Do I want to have the same experience again and again? Look not only at the partner's side but at your own behavior as well. Recognize the red flags. Think about what is acceptable for you in relationships and what is not. Once you do this, you can move on.
2. Build a life that exactly you want
A common mistake of most singles is that they create long lists of things that they expect from a future partner and relationship in general. However, often, these lists have nothing in common with reality. First, you should build the life you want. Simply put, if you are dreaming about a life full of traveling, tasting new food, and other things, then you should change your reality right now, and do not wait until someone will enter your life and change it for the better.
3. Learn to be happy alone and under any circumstances
Do not take the relationship as a life ring. First of all, you should feel happy and comfortable with yourself. Otherwise, how another person can have loving relationships with you? A healthy relationship starts when two people are confident and know who they are and what they want. By the way, learn how to recognize mentally unstable person to avoid communication with the wrong individuals. A healthy relationship means the union of two people who compliment the life of each other rather than come to help cope with available difficulties. Simply put, you should enjoy your routine, and do not wait for somebody to come and bring joy to it.
4. Work on your energy
If to believe in a Law of attraction, you get what you have. Simply put, if you are eager to be loved, you should be lovable. The same works for other aspects. It doesn't mean that you should focus all your attention on a single person. How to attract positive energy? You can easily get it through communication with other people, performing creative projects, flirting, and doing any other things that inspire you.
5. Be the lover you want to have
Take some time and have one helpful exercise. Make a list of qualities that you want your future partner to have. Let it be 10 points. Next, think about what kind of partner this perfect person will date. Be frank and say how many of these traits belong to you. If you want the other person to be 10 out of 10, then you also should be 10 out of 10. A successful individual with good self-esteem will never decide to date someone who is unmotivated, angry, etc. Become the lover you want to have and the right person will soon come into your life.
What Does a Healthy Relationship Look Like?
You can read tons of books on how to attract love into your life, and discuss them on forums or offline with your friends. Still, all of them prove that you should start with yourself and your attitude to your own life. Once you do this, there will not be a place for toxic relationship in it.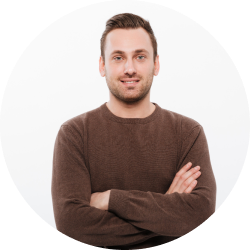 Dennis Farley began his career as a dating coach after earning his degree in Pshycology from University of California, Los Angeles (UCLA). He quickly realized that many people struggled with dating and relationships, and that there was a need for clear, practical advice that could help people find love and happiness.