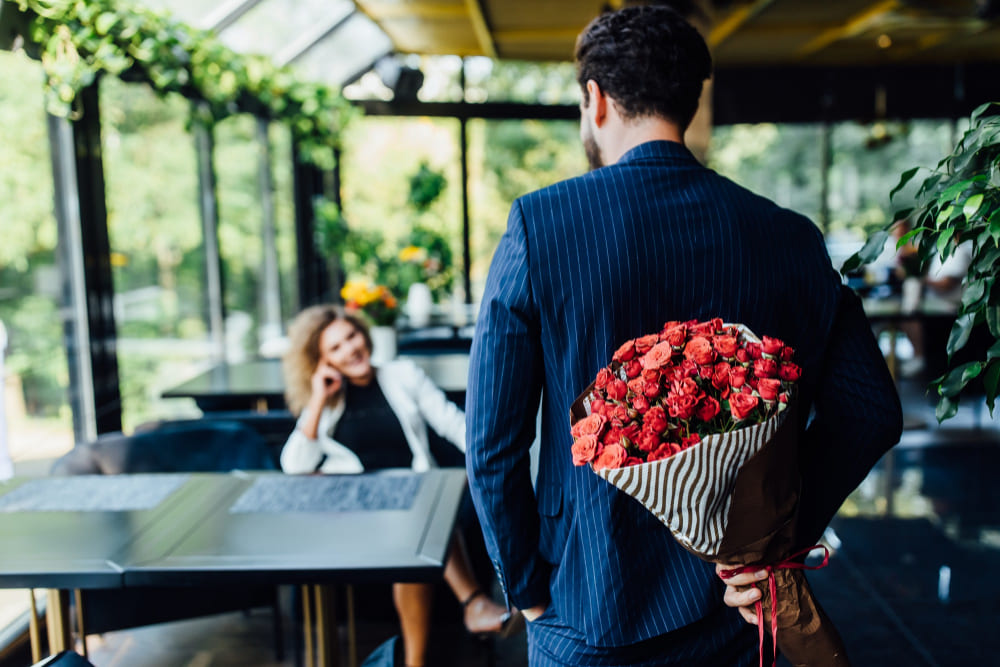 Dating is a great desire of two people to see each other frequently, do common activities, spend vacations together, and enjoying the company of one another. Still, not all people are ready to finish dating with going to the altar. While they may take it just as a nice experience, others may be dreaming about a grand wedding with plenty of guests. That's why it is crucially important to be sincere and talk directly about your expectations, and look at your partner closer. This way, you will understand whether your sweetheart is ready to get married or not.
Signs That Your Partner Thinks About Marriage
Sometimes a great desire to get married is evident. In this case, partners are actively discussing common future, expectations, desires, and wedding details. But it also happens that one person can't understand the intentions of another one. These signs will help you make a full picture and breathe with relief.
Parents' story
When the partner often recalls the story of parents' happy marriage, mentioning that they had been already married at this age. It says that a person is ready to get married, or worries that you have not started the family yet. The situation is all the same when you discuss all married couples among your friends, and consider it to be great. This is when you should start a sincere conversation to discuss your marriage goals.
Frequent visits to your house
If you do not live together but enjoy visiting a local store and purchasing furniture and other stuff for the house. In other words, your partner loves decorating your place, choosing different items, and creating a cozy environment. It may signal that he/she is ready for making a home together. If you spend a lot of time on things like this rather than having fun in a local café, then you can take it as hinting at marriage. Instead of wasting time on assumptions, ask the partner why decorating the house brings so much pleasure.
Unprotected sex
When partners are ready for the wedding, they do not mind skipping control of baby birth. But if the couple is not married, it is not safe or wise to practice unprotected sex. Hence, if your partner encourages avoiding protection while making love, then this may be a sign for you. In other words, if your sweetheart acts like this, then he/she doesn't mind unexpected pregnancy and take is like some type of doorway to the marriage. Make sure that you both realize this and act wisely.
Former engagement
If your partner had such an experience, it means that in general he/she positively accepts the marriage. There are lots of reasons that could prevent the couple from getting married. Hence you should ask your partner why the relationships didn't finish with a wedding to understand everything correctly. Maybe your sweetheart realized that it was the wrong person, or understood their own unwillingness.
How to Cope with Eagerness of Your Partner
If you notice any of the above-mentioned signs, you can be sure about your partner's willingness to get married fast. However, a wedding is an important decision, and perhaps it is not something you want to speed up despite the feelings. The dating period is a suitable time to learn each other better and decide whether it is that special person with whom you want to share your life. In any case, you should be sincere while discussing your plans and goals not to hurt feelings or make mistakes.
Ask the partner about future goals
While signs can give you some clues, you need to get more detailed information about the partner's goals. A warm conversation will help you understand the behavior and motives of another person. Get rid of all hesitations by asking about the partner's thoughts, expectations, and ideas.
Be honest about your plans
It is crucial to take part in conversation too instead of only listening to your partner. Be direct, share your goals, especially if your sweetheart is willing to get married immediately. Stay open and honest, and then you both get what you want.
Agree to a timeline
If you both are willing to get married in the future, but right now you prefer a causal relationship, then let your partner know it. In case, another person doesn't mind waiting until you are completely ready to start the family, then you can discuss a timeline.
Set the boundaries
If you feel much pressure from the side of your partner like having unprotected sex, meeting the whole family, or any other things that you are not comfortable with, then you should set appropriate boundaries. If he/she doesn't respect your decision, then it can be a red flag for you.
Conclusion
There are different acquaintance types that lead to the dating period. It may last a few weeks or several years, and only you two decide whether it will end with marriage or not. The most important thing is to listen to your heart and follow it always, without any exceptions. By the way, while registering on a dating website, you can mention your dating purpose. This will greatly narrow down your searching area and let you chat with people who have the same goals as you do.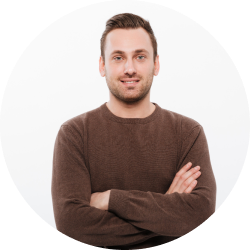 Dennis Farley began his career as a dating coach after earning his degree in Pshycology from University of California, Los Angeles (UCLA). He quickly realized that many people struggled with dating and relationships, and that there was a need for clear, practical advice that could help people find love and happiness.