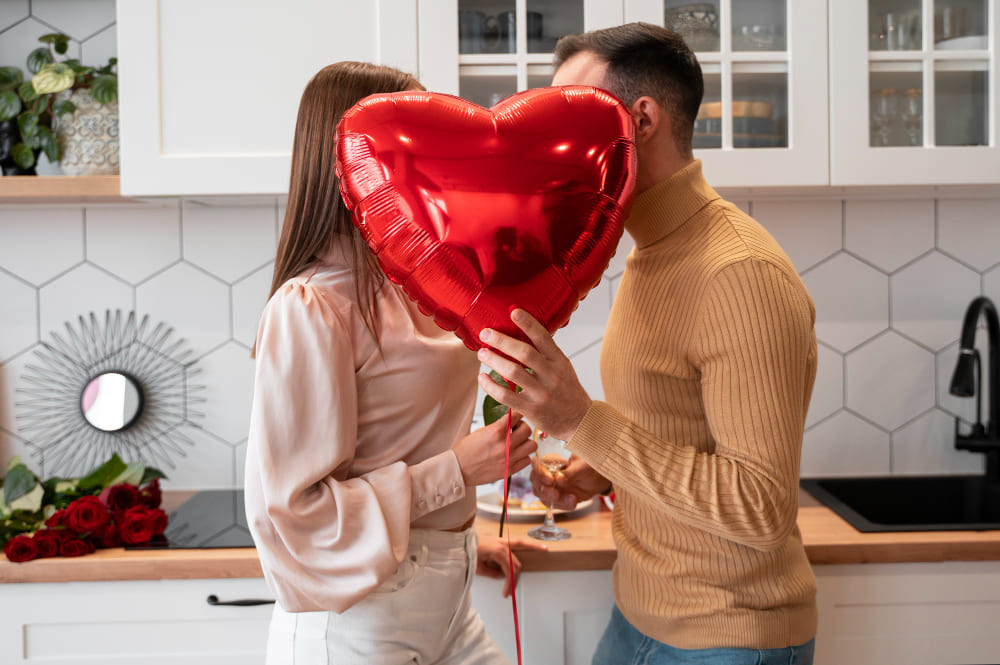 Perhaps you already know so many Valentine's ideas that it is quite difficult to come with something new in 2022. Still, we know that almost every person aims to impress the chosen one and have a great time on the most romantic day of the year. Of course, there are so many Valentine's gifts from a box of sweets to a new jumper. However, the best valentines gift is time that you spend together, returning to the days when you get acquainted and felt so special about each other. Once you decide on valentine's gift ideas for him or her, it is high time to think about the activities. What to do in Valentine's day? We have collected a few great valentines ideas that will surely let you have a special day with your beloved.
2022 Valentines Ideas for Her and Him
Even a cold winter day can be really warm when two people love each other. With the following valentines weekend ideas, you will easily have a memorable time. What should I do for Valentine's Day 2022? Here are a few nice options:
1. Make a scrapbook/presentation of your relationship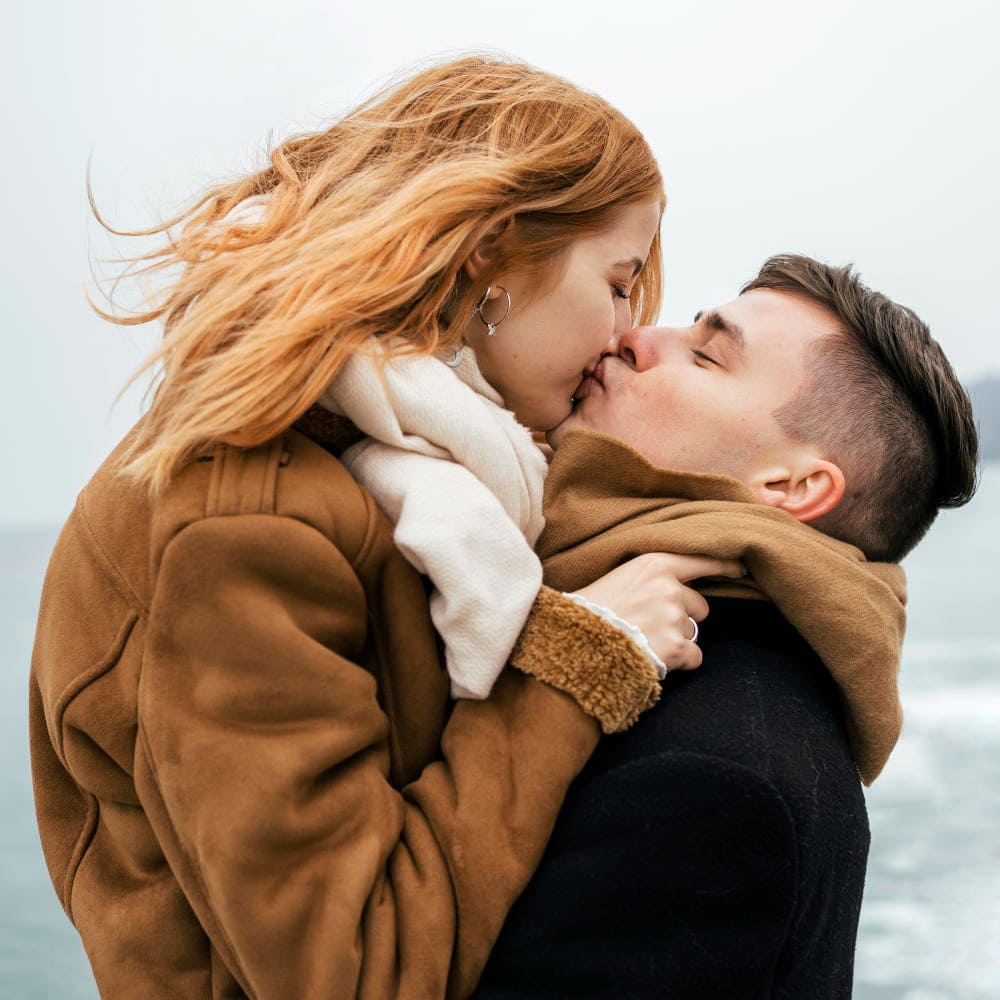 You should not be very creative to become with a nice scrapbook to call back all nice moments that you have had with your beloved on Valintines day. Take pictures, tickets, and any other little things that symbolize special days for both of you. If you are into digital technologies, then do not hesitate and use your device to create a stunning presentation on Valentines day date.
2. Enjoy stargazing
Sometimes we have no time to stop and stare. Admiring nature can be a great pastime for Valentine'sday. You do not have to own a telescope to spend a romantic evening with your partner. Just take a warm blanket, and go to the backyard. Look up at the sky and enjoy stargazing. This moment is a great opportunity to get closer, dream, and discuss something very personal.
3. Become tourists in your area
Perhaps there is some place in your town that you have been dreaming to visit for some time but actually haven't. Maybe a new museum has opened? Or any other location has nice decorations? You can arrange Valentine's day activity and see this place at last. Don't forget to take pictures during the day and save the pleasant moments for your album.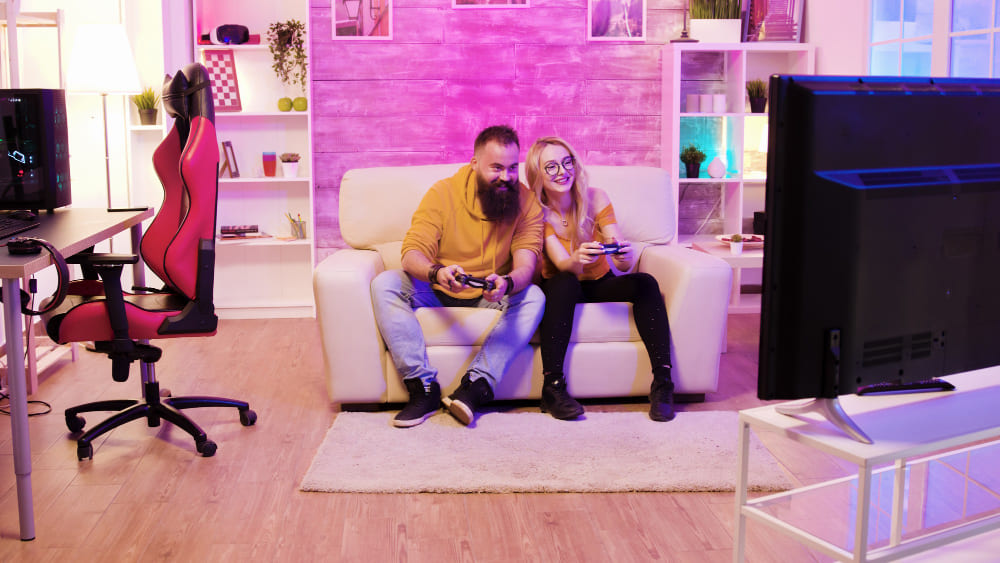 4. Play a game
Try to remember when did you play games for the last time? Why not to take Valentinesday as a nice opportunity to play some great games and have fun with your partner? There are so many nice options to choose both from table games and mobile apps, so you will not have any problems with choosing the right Valentine's day game. Choose the game, make sure it matches you, and get it ready for the most romantic day.
5. Take online class
Is there anything you and your partner want to learn? Valentine's day celebration may include some offline or online class that you have been dreaming about. Cooking, learning a new language, playing a musical instrument, or any other skill is easier to obtain when your partner is right by your side. Discuss valentine's day plans and discover whether your partner likes such an idea. If the response is the opposite, then you can choose the class and schedule it on the most romantic day.
6. Cook dinner together
It is so easy to order a ready meal from a restaurant or visit a local café. But if you decide to realize valentine's day meal ideas on your own, your evening will be really special. You shouldn't have any advanced cooking skills to realize Valentine's day dinner ideas with your beloved. Choose a simple recipe, purchase necessary ingredients, and enjoy the process. Slow down, open a bottle of good wine, chat and pay compliments to each other. There are no doubts that you will have a great valentine's day in NYC or any other place you are at the given moment.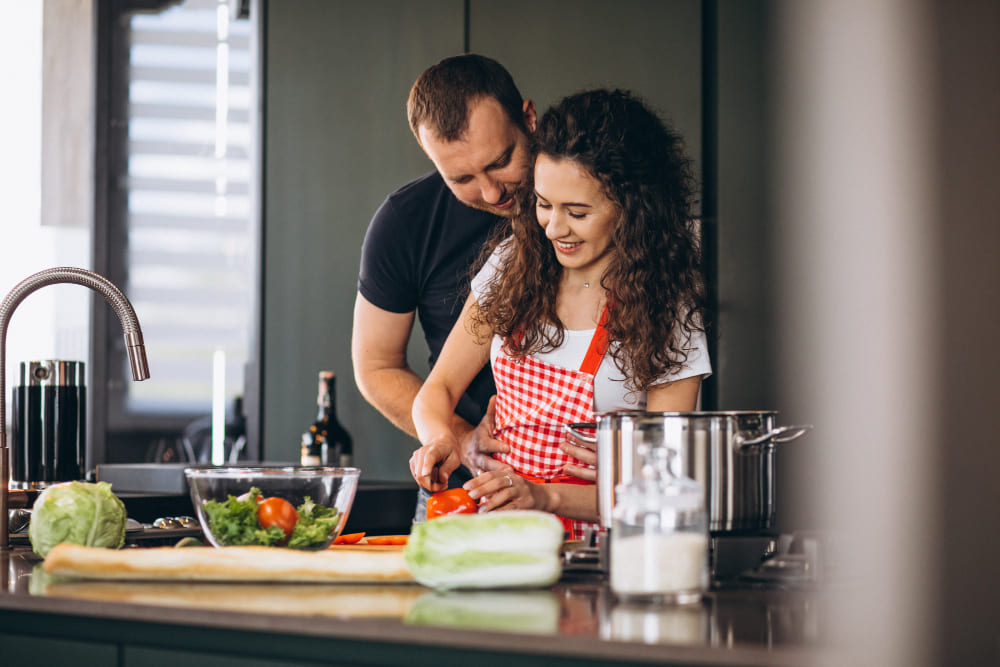 7. Have a bath together
Valentine's day ideas for husband and wife can be quite simple but the way you are going to realize them will surely impact the overall result. In case you do not have a bath in your apartment, you can book a hotel room and set a romantic atmosphere there. Put candles, rose petals, turn on the music, and prepare a bottle of champagne. This way, you will relax and enjoy one of the best valentine's day events.
8. Try a yoga class
Do you or your partner like yoga? Valentines day ideas for him and her may also include yoga class. This way, you can look at each other at a new angle, and try something new. Make sure you have an appropriate mood for such a class and widen your horizons with ease.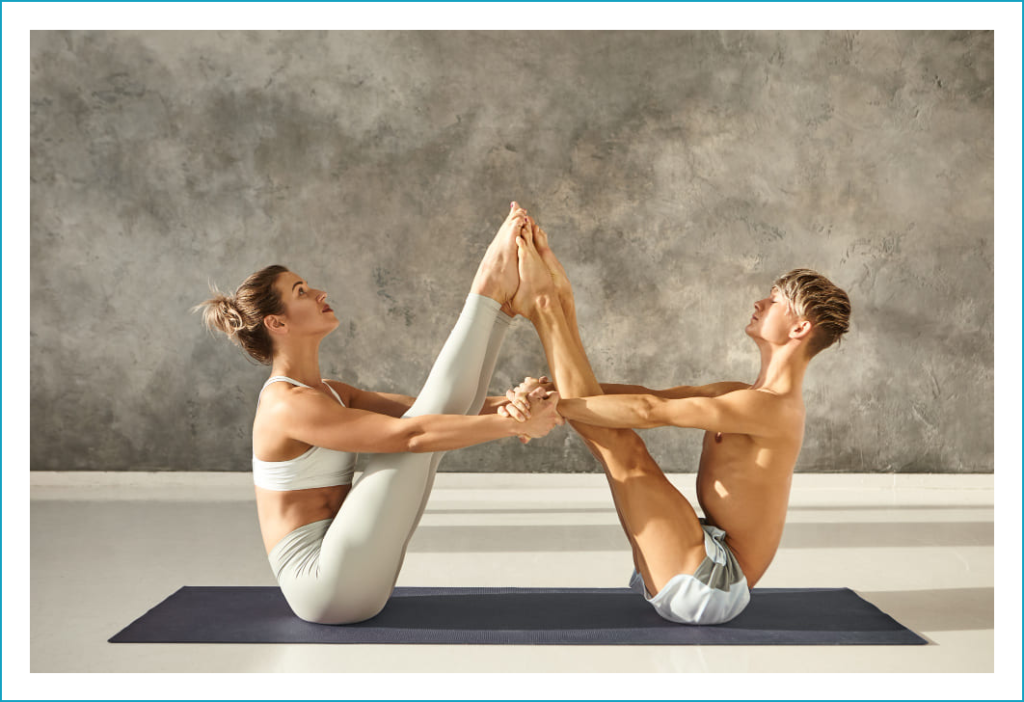 9. Go for a drive
This is another nice option among Valentines day ideas for couples. Do not worry if no particular destination comes to your mind. Everything you need is a car with a full tank and an excellent mood. Discuss possible options with your partner and start the adventure. You can look for the most popular destination not far from your area, and explore them. Or, you can drive far from your home, consider staying at some hotel and doing all that cute Valentines day things while driving.
10. Practice massage
Valentines day ideas for her and him include a massage that you can perform on your own. You need to take a bottle of oil, turn on relaxing music in the background, and start your romantic evening. Let it be at least 30 minutes of pleasant therapy, and then change the roles. Massage is one of the top Valentines day activities in 2022.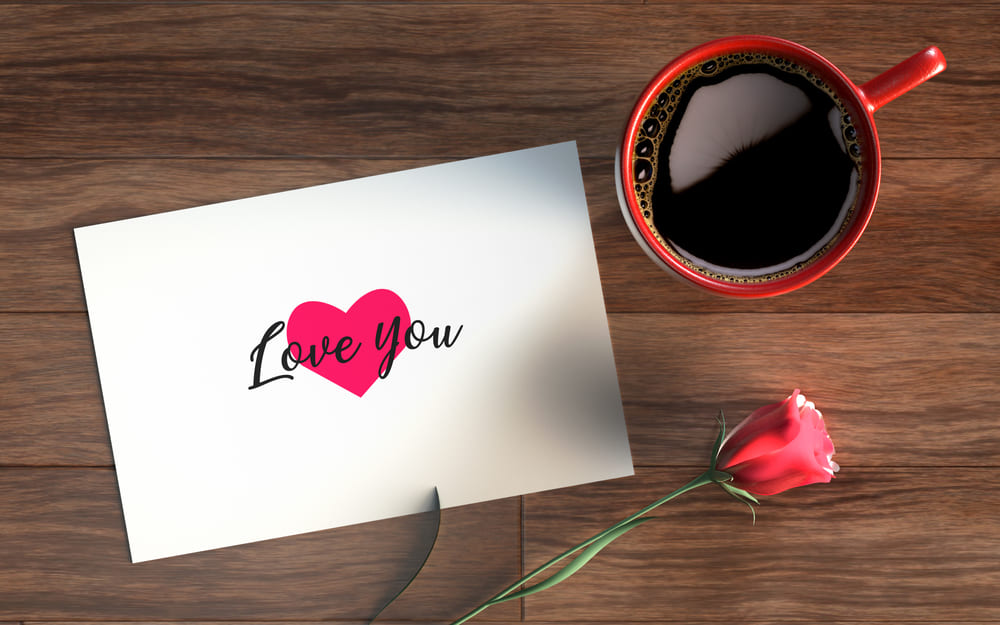 11. Write a love letter
We are so busy every day at work, hobbies, or doing household chores that there is no time to stop and remind the partner how much you love him/her. A love letter is one of the best Valentine's gift ideas which does not require any money and still can impress your boyfriend or girlfriend. Take a sheet of paper or start a new email to tell what qualities you admire, and mention the reasons why you love him/her.
12. Craft something together
There are so many Valentine's day decoration ideas that you can consider with your beloved. Such a romantic day is a nice opportunity to create something special and then decorate your apartment with a new item. Seek suitable ideas online and get everything ready. What to do for your boyfriend on Valentine's day? Everything that will let him feel special.
13. Volunteer together
This activity was one of the most popular among valentine's day 2021 ideas, hence you can feel free to do it in 2022. When you are busy doing something good, you may become more connected to each other. You can visit a dedicated website or ask your relatives and friends to pick up volunteer opportunities. There is nothing better than feeling passionate about something and becoming better.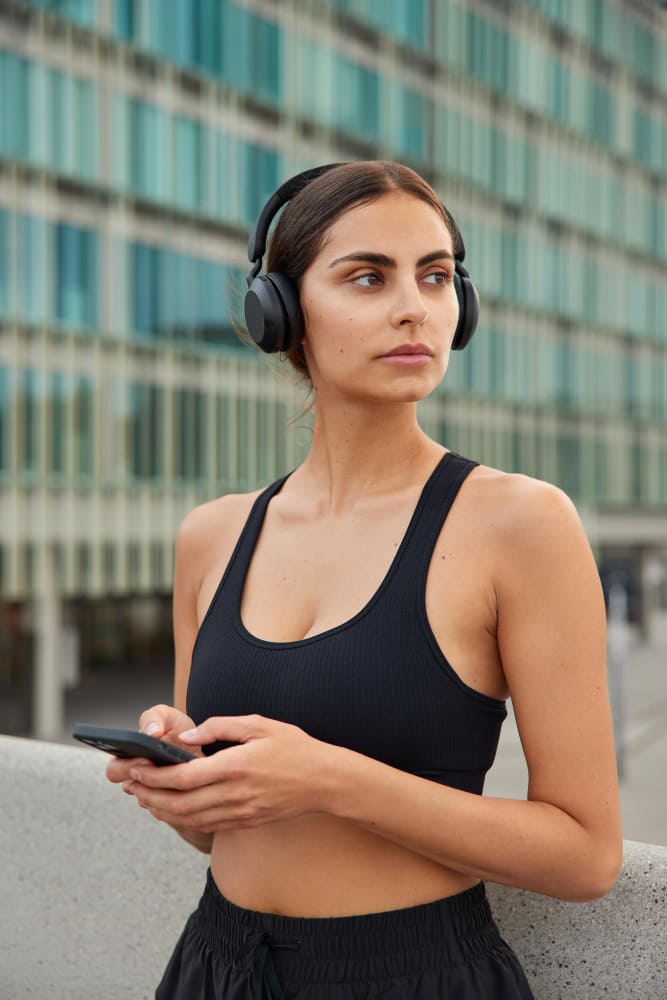 14. Create a playlist for each other
Most people do not imagine their lives without music. They listen to favorite tracks everywhere – while going on a transport, shopping, studying, walking, etc. Take some time and create a playlist for your partner. There is no doubt that such Valentines days gift will be a great idea for your beloved. Add tracks that are special for your couple, your favorite ones, or songs that are associated with your feelings. Sentimental Valentine's day gifts can tell more about your love and passion.
15. Arrange a day of romantic films
Take popcorn, and choose one of Netflix love movies that you both would like to watch. You can stay either at your apartment and spend time on your favorite sofa, or go somewhere. Whatever you choose, try to relax and get rid of all problems in your head. This is a great option to slow down and remember how special you feel about your partner. A romantic plot will return you to your emotions and let you feel them again. What can I do for Valentine's Day in lockdown? The same actually, watching films is a great option for any situation.
16. Arrange a treasure hunt
Let's imagine that you have one of the classic Valentine's gifts but you do not want to be trivial. In this case, you can arrange a treasure hunt for your beloved. Think about tasks and clues that will help your partner find a present on Valentine's 2022. This is a nice option as you can simply use it with other Valentine's day ideas for her or him. Have a really special day with your beloved.
17. Make a list of desires
In most cases, we do not have enough time to stop and realize what we want. All that everyday routine often prevents us from remembering own desires and plans. Valentine's day trends 2022 says that a list of wishes that you make with your beloved is a great idea both for your personal development and enhancing your relationship with a partner. Offer your beloved to think about what he/she would like to do/purchase or try on upcoming days. Feel free to dream, make plans, and set goals. You can achieve more if you act together.
18. Get closer with a bottle of wine
This idea will surely help you in case you have started dating recently. So, all you need to do is to take and open a bottle of wine. Also, prepare a list of questions that you are interested in. Do not be shy as the main purpose of such Valentine's Day date is to break any barriers between you two. Feel free to ask intimate questions as only, in this case, you can really get closer, and understand whether a particular person really matches you.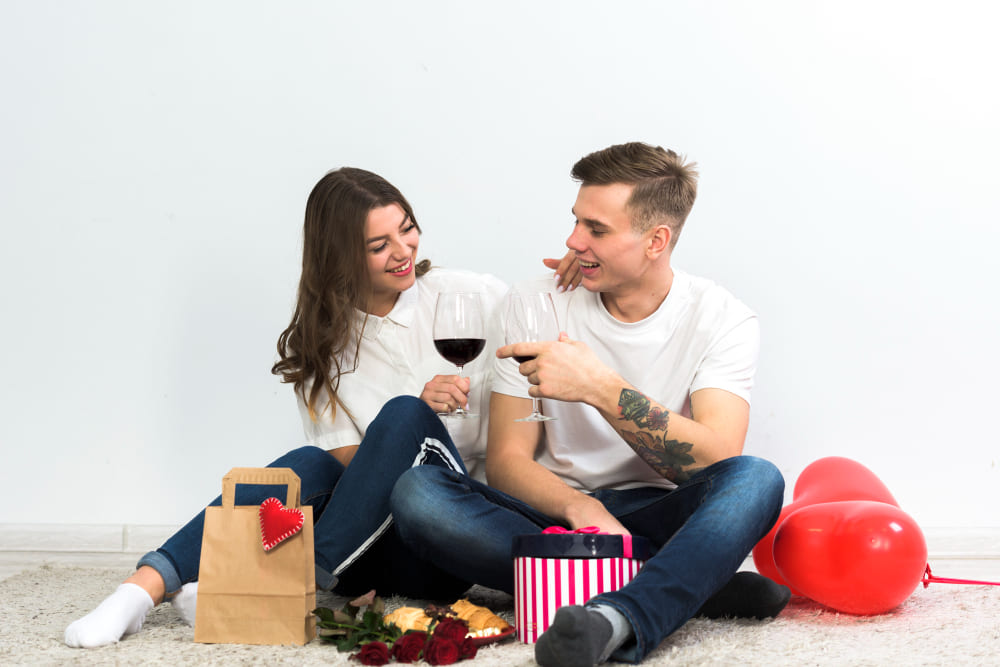 19. Take a trip
If you have no time limitations, then you can consider a trip as one of the best valentines day ideas. Choose the destination, purchase tickets, and have an unforgettable weekend in the place that you both are passionate about. By traveling together, you can learn more about each other, including preferences, personal qualities, and desires. Let it be a nice experience that you really enjoy together. Mind Valentine's day breakfast ideas to make the morning in a new place fantastic.
20. Exchange gifts
It doesn't mean that Valentines day for her and him is all about presents. Still, it is very nice to show your affection to the partner with some big or small gift. Luckily, there are plenty of Valentine's day gift ideas for boyfriend and girlfriend, so you will surely find something special to make this day memorable.
His and Hers Valentine's Gifts 2022
Are you looking for Valentine's gifts for her or him? It is not surprising that you want to impress your beloved on such a romantic day. In case you have been dating for a long time, you may experience real difficulties with selecting top Valentine's day gifts 2022. We have prepared a list of valentines gift ideas to make your life and choice easier. Mind that it is possible to impress your beloved despite the available budget. Choose Valentines day gift for wife or husband, use your creativity and be sure that your partner will appreciate your attempts.
Valentine's day gift ideas for him
A range of big and small valentine's gifts is just incredible. You can purchase a lovely cup, a set of chess, or any other item that is related to his hobby. If you are looking for valentine's day gift ideas for husband, then you can buy more intimate things. A jumper, T-shirt, ball or any other item will please every man for sure. In case you are not sure which valentine's day gifts ideas to choose from, then prefer some activity from the above-mentioned options.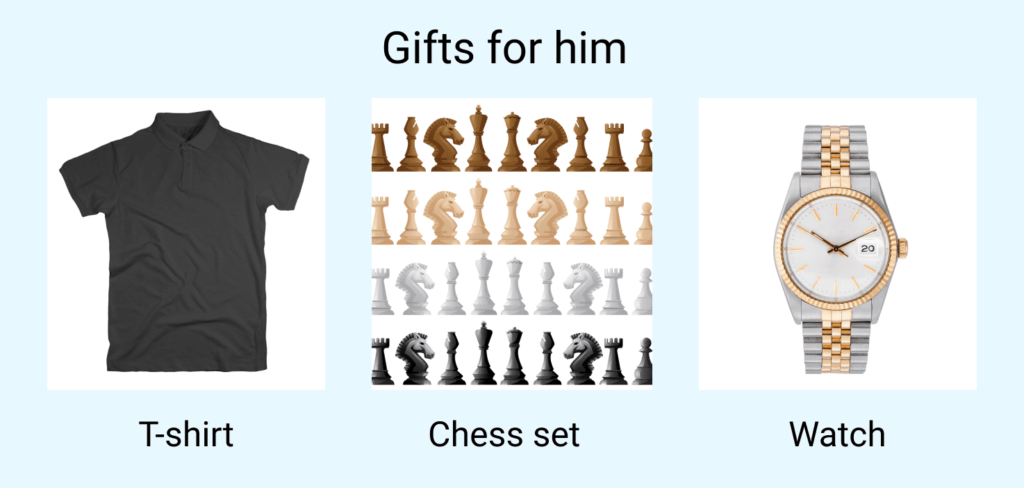 Valentine's day gift ideas for her
At last, the day when most men are wondering "What should I get my wife for Valentine's Day?" comes. Do not be afraid to choose something traditional like flowers, cosmetics, jewelry, perfumes, or clothes. Besides, you can choose a nice book, tickets to the desired event, or cosmetic procedure. Your partner will like any of Valentine's day gift ideas because most of them are crazy about this holiday and everything that they need is to feel special for own man.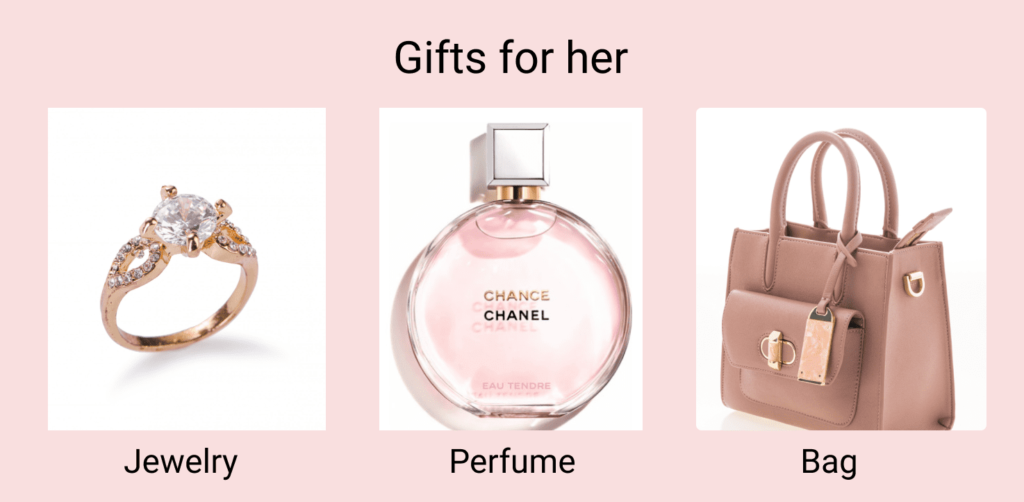 Final Thoughts
Now you are aware of the most popular Valentine's day ideas in 2022. They will appeal to everybody who has a partner and wants to have a special time together. In case you are alone right now and are wondering "What can I do instead of Valentine's Day?", then do not hesitate and join a trustworthy dating website. There you can meet so many interesting people who just like you want to get attention on Valentine's day 2022. Do not get upset and arrange a fantastic Valentine's day celebration despite available circumstances.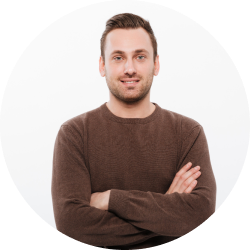 Dennis Farley began his career as a dating coach after earning his degree in Pshycology from University of California, Los Angeles (UCLA). He quickly realized that many people struggled with dating and relationships, and that there was a need for clear, practical advice that could help people find love and happiness.