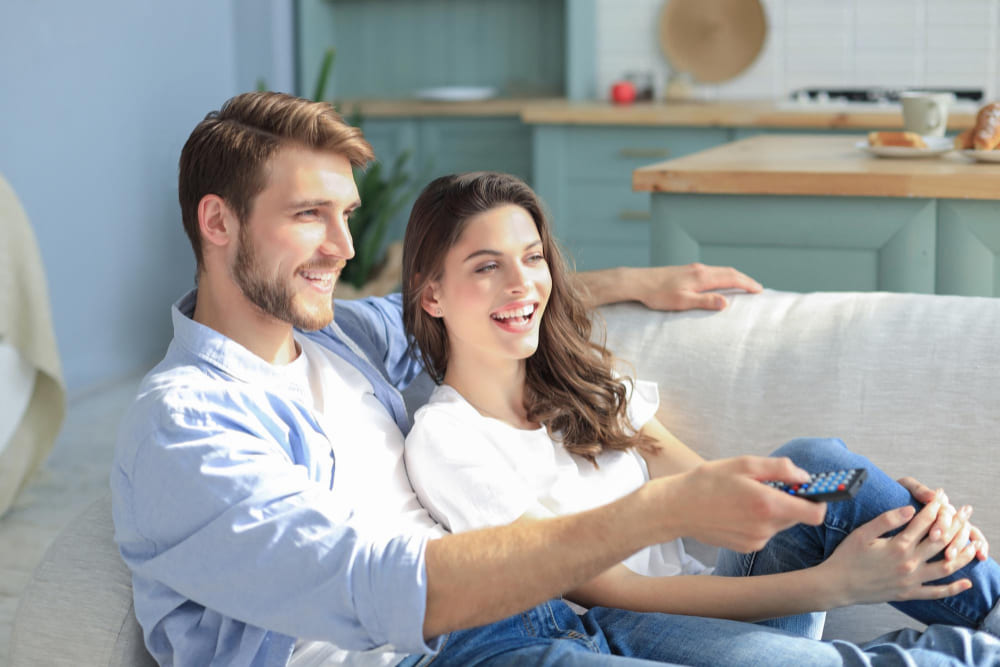 There is no better way to set the right romantic atmosphere and get close to each other than watch one of the best love films. The plot may be sad or positive, the age of the main characters may also vary, but after all, love is what you are going to feel every minute. If you are wondering how to plan a romantic movie night at home, then mind that the first step is to choose a good film. It is also a good option if you want to make sex on the first date as the mood will be appropriate. Here is the list of the best romantic movies to watch when bored.
What's a Good Romantic Film on Netflix?
If you are not using the Netflix service currently, then perhaps you heard about it at least once. According to the recent statistics, Netflix has 209 million global paid memberships, and this is not surprising. The service has an incredible collection of modern and classical movies. Hence, if you are wondering what's a good sad romantic movie, then consider the list of the best films for a pleasant night.
1. The time traveler's wife
The film plot is adapted from a well-known novel by Audrey Niffenegger. It tells about a librarian who is suffering from a genetic disorder. Henry has to drift through time uncontrollably. His wife Clare, shares his life and wants to discover how to deal with this difficulty. The film includes fantastic soundtracks and creates a special mood. Afterward, you have no hesitations that true love exists and it is the strongest feeling in the world.
2. Me before you
The main heroine Louisa Clark loses her job and has to find a new one. She starts to work in the house of a successful banker. Recently the man has been hit by a motorcycle and now he is paralyzed. Jus mom believes that Louisa can help the guy back to normal and raise the spirit to life. A nice romantic movie proves that when two people love each other, they can cope with any difficulties.
3. Eat, pray, love
Elizabeth has everything she has been dreaming about: favorite work, successful husband, and nice house. Suddenly, she realizes that she doesn't want this anymore and she is not happy at all. After divorce, Elizabeth decides to travel to find tasty food, inspiration, spirit, and true love. The film shows plenty of beautiful locations, delicious dishes, and a way to understanding own desires. Eat, pray, love is a good choice for a romantic night with your chosen one.
4. Someone Great
Is Someone Great a good movie? Yes, it is definitely worth your attention. The plot tells about a music journalist Jenny who decides to go on a trip after breaking up with her boyfriend. The girl and her friends decide to celebrate a new period of her life and cope with the depression. The film is pleasant and inspiring. Afterward, you will understand that every love story is good in its own way.
5. Kissing Booth
If you are looking for a light romantic movie, then Kissing Booth is a great option for you. It tells about best friends and their idea of creating a Kissing Booth to collect money. The film is full of romantic, happy and sad moments and will let you rest and have a good time with your partner. Pay attention that there are a few parts, so you can have another great night while watching Kissing Booth 2 and Kissing Booth 3.
6. Holidate
This romantic movie is a great way to set a holiday mood in the company of your beloved. The main characters do not like holidays because each time they have to listen to blames of their relatives. Everything changes when they decide to partner and spend all next holidays together. Eventually, a simple joke leads to real romantic feelings. The film is great and shows that you can meet your love at any time, even if you are not looking for it.
7.365 days
The main heroine meets a well-known Mafiosi Massimo Torricelli. The man wants the woman to love him and takes her to prison for 365 days. People got to know each other better and soon the woman can't live without Massimo. Despite the tragic end, the film is surely worth watching. It shows that it doesn't matter how many days you live, the more important is how you live.
Final Thoughts
What is a good romantic movie? When you start looking for an interesting film to watch with your beloved, you can come across plenty of movies. Still, if you want to have a great time, then it is better to start with this list. While watching the movie, keep close to your partner, hold hands, and hug. This is a good way to learn each other better and get inspired by the best love stories.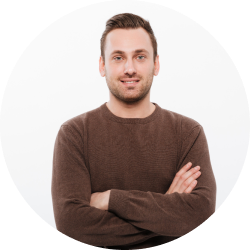 Dennis Farley began his career as a dating coach after earning his degree in Pshycology from University of California, Los Angeles (UCLA). He quickly realized that many people struggled with dating and relationships, and that there was a need for clear, practical advice that could help people find love and happiness.