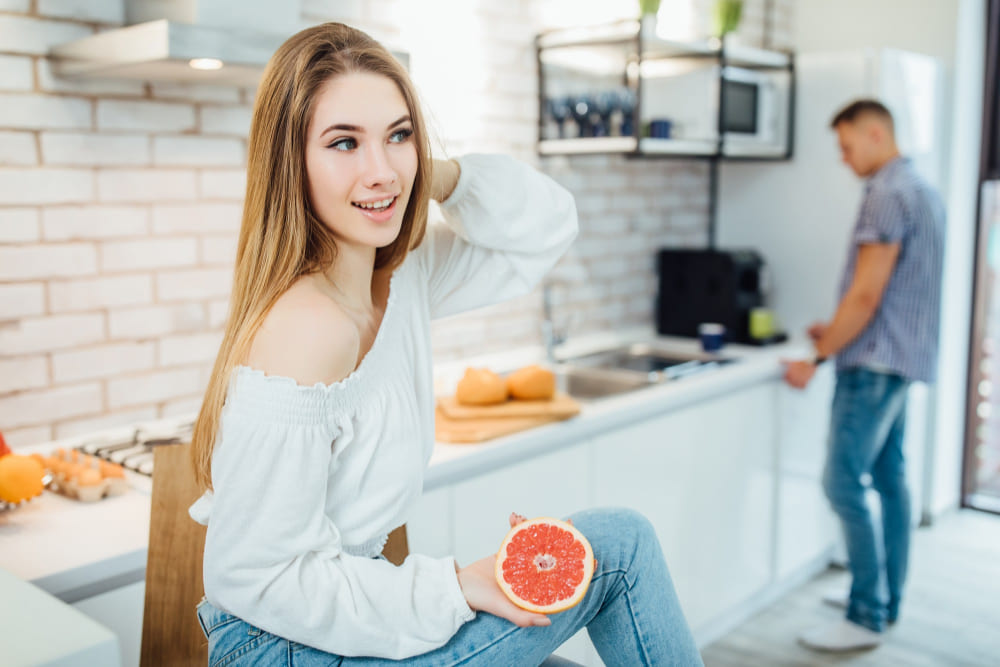 You may start dating married women due to several reasons. It may be love from first sight, and you have no idea that she has a husband. Or, you might be friends for some time and then all of sudden, you shift to another level. Despite how everything started, now you need to figure out how to date a married woman not to get disappointed eventually.
7 Rules of Dating Married Women
You can come across plenty of successful relationship rules on the Internet. However, everything becomes more complicated when you notice signs you're dating a married woman. First of all, make sure that it is what you want, and there is no compatible single beside you to date with. If you realize all nuances and possible consequences of married women dating, then mind these rules to settle everything down.
1. Remember you're dating a married woman
You need to accept the situation and never forget that you are dating a married woman. Until you feel ok about this, you are not going to experience any disappointment or inconveniences. Remember that she has a husband and she is not going to leave him. If you start to experience jealousy, then you should stop. Stay away from her house, as it is a sign of complete disrespect to her marriage. Prefer booking a hotel room, or finding any other place that will be enough safe for dating married women.
2. Keep silent
A married woman is not going to tell others about the romance with you. Therefore, you should keep your mouth shut as well. Do not discuss your relationship with other people. Otherwise, you risk revealing the truth earlier or later. As you know the rumor spreads quickly and you will have to deal with not very pleasant consequences. It is also referred to as social media postings. Even if you have a private account, and nobody besides your friends can check it, you risk making hints about dating a married woman. Keep your relationship a secret and enjoy the in-depth intimacy.
3. Set strict boundaries
Once you decide to date married women, you should work out specific rules. For this, sit down with your lady and set strict boundaries. This way, you will avoid possible misunderstandings and be able to enjoy your relationship to the fullest. For instance, one boundary may be that you can't call each other and be allowed only to text. Along with it, you need to keep to your daily routine. Let other people have no idea that something has changed in your life.
4. Avoid exchanging gifts
Receiving gifts may be among the benefits of dating a married woman. Still, you should refuse them if you do not want to be a sugar baby. Otherwise, you risk having the feeling that you owe her something. Moreover, giving presents to the woman is not a good idea as well. Just imagine that she comes home and her husband will see your gift. What will she tell him? Do not make her suffer from numerous questions. Avoid giving anything that reminds ger of you. Keep in mind a previous rule and do not be a trouble-maker.
5. Wipe the traces
Women that date married men do not want any problems. This rule works the same for married ladies. You should change the hotels every meeting. This way, you will prevent the hotel staff from recognizing you. Also, avoid answering any questions. Paying in cash is also a better idea than using a credit card. All in all, you should avoid leaving a trace. Do not give anybody a chance to point fingers at you.
6. Choose a safe sex
There is no doubt that unplanned pregnancy is not what you want while dating married ladies. Therefore, you should practice safe sex and always remember about protection. Besides unexpected pregnancy, you deal with other health issues. Mind, there is a third person involved in your relationship. Do not put anybody to risk even in the minutes of powerful passion.
7. Leave if your feelings are changing
Women dating married men and vice versa is always exciting at the very beginning. You are enjoying every minute together. It is just sex for both of you and you realize this well. You may even search for tips on how to keep a married woman interested in you. But, earlier or later some of you may notice that sex is not enough anymore. It is the very sign that you should escape. Despite whether this is a woman or you, who wants something more, just end up.
In a Nutshell
The best place to pick up married woman is one of the numerous dating websites. Hence, if you want to find such a lady intentionally, then check the dedicated platforms. Despite where you meet your woman, you should remember the basic rules that we discussed above. In this case, you will be able to enjoy dating a married woman and avoid all possible difficulties.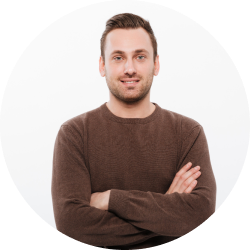 Dennis Farley began his career as a dating coach after earning his degree in Pshycology from University of California, Los Angeles (UCLA). He quickly realized that many people struggled with dating and relationships, and that there was a need for clear, practical advice that could help people find love and happiness.