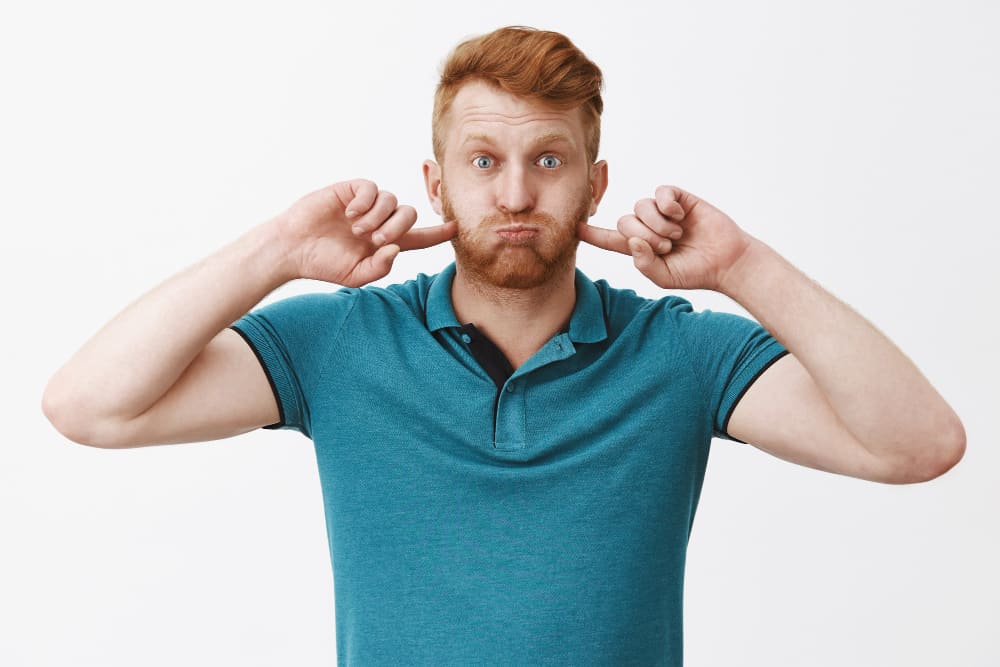 Nobody is perfect and it's true. However, if you are dating or even living with an unreliable person, then you may experience certain difficulties. A partner who you can not rely on will hardly ever become responsible. So, you are highly recommended to find out common signs of an immature man to know whether your commitment has chances for a happy ever after.
Are you Dealing with Peter Pan Syndrome?
Have you ever heard about the syndrome of Peter Pan? Yes, we are talking about men whose behavior is far from the way that reliable grown-ups usually have. While this term is not officially recognized by any serious organizations, it still exists. It is possible to call a man as Peter Pan if he, like a well-known fairy-tale hero, didn't still grow. You may start being suspicious if your answers to the following questions are positive:
Can you rely on your partner?
Does he behave like a teenager every time you want to talk seriously?
Does your partner's behavior make you feel exhausted?
Do his actions provoke regular problems in your relationship?
Most positive answers to these questions mean that you should find out more about the signs of an immature man.
What are 7 Deadly Signs of an Immature Man?
Of course, labeling people is not the best idea for sure because if one starts, the other one continues. That's why you'd better try to understand everything and make sure that your man is immature prior to saying you behave like a teenager. Based on a recent survey, most Americans have problems with adulting. Not all of them feel ready to pay taxes, get married, etc., until they are 30 or older. Here are signs of a immature man that you should study well if you want to build a relationship with an emotionally stable guy.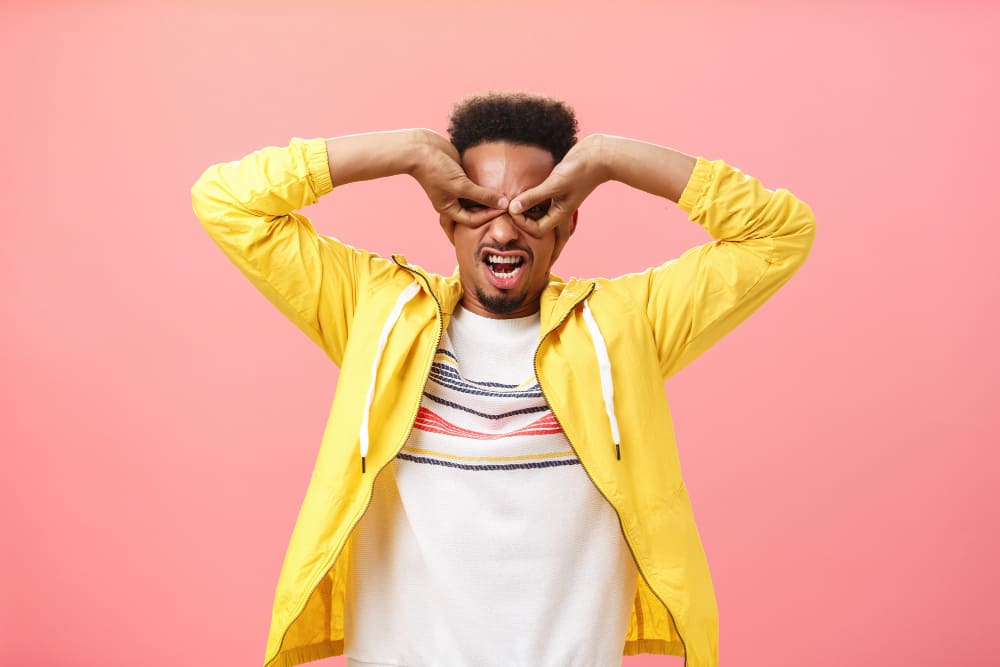 Difficulties with keeping a job
Immature people have serious problems with work. They are often fired due to lack of competence or seriousness, missing deadlines, stealing, or any other personal problems. If you see that a guy is used to expecting financial support from parents or other relatives, then you can recognize one of the signs of am immature man.
Absence of mature relationships
Recall conversations about your previous relationships. How did the man behave? In case he accused the girl and said unpleasant things, then you are dealing with an immature guy. Such a man doesn't take responsibility for his own actions and prefers a role of a victim. Immature guys often blame women saying that exactly they are guilty of unsuccessful romance.
No definite lines with parents
All mature adults arrange their lives aside from their parents. It doesn't mean that they do not communicate with the family. This is installing certain personal lines that can't be crossed. It would be especially difficult for people who were involved in too tight relations with parents. In this case, a guy is used to relying on his parents in all serious issues like financial, practical, emotional needs, etc. Now you also are aware of the signs of emotionally immature man.
Disability to cope with stress
Every mature personality knows how to deal with stress. This is when they look for new hobbies and activities able to reduce stress and all related emotions. Meanwhile, an immature person tries to avoid suchlike situations and does not pay attention to them. They pretend that everything is okay just because they do not know what to do next, how to cope with difficulties, and not ask for help.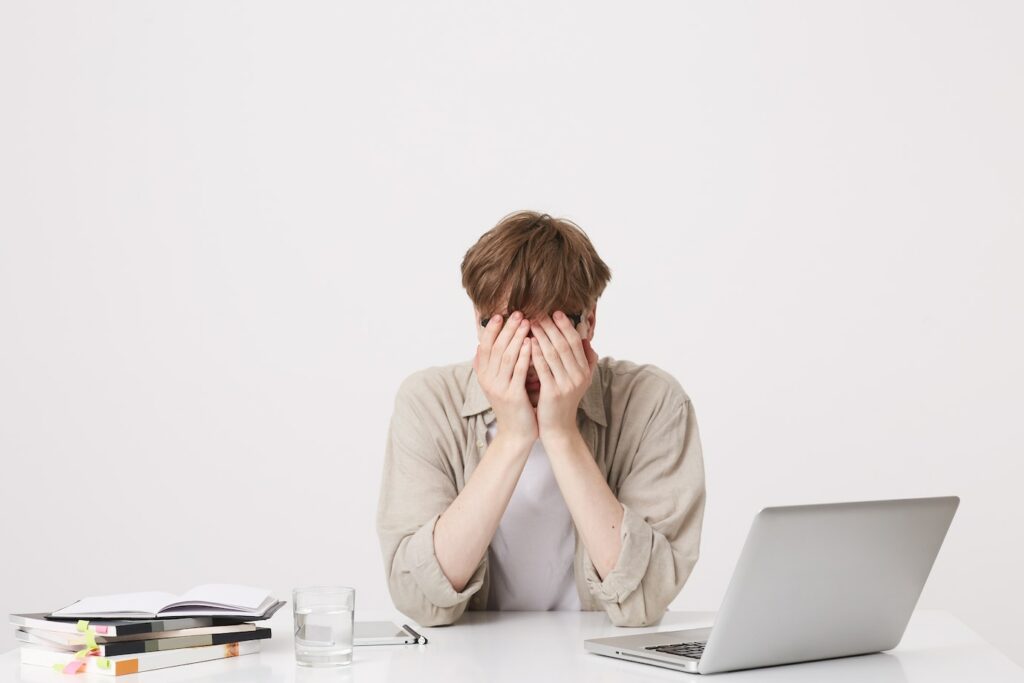 No desire to help around the house
Do you remember times when you were a teen and didn't want to help your parents about the house? It is what immature men are also doing. They do not think that helping around the house is something that they should do. Such guys are sure that somebody else must take care of all this stuff but not they. If you ask your partner to help with cleaning, cooking, ironing, or any other householding chores, you will listen to dozens of reasons "why not". Moreover, some guys even require regular reminding to clean their teeth, make the bed, and do other activities that any adult does on their own.
Disability to express your own emotions correctly
The absence of emotional maturity is one of the signs of an emotionally immature man. Usually, a grown-up knows everything about their emotions and has a deep insight into their own behavior. An immature guy even can't explain what problems he has, how he feels, or what he actually wants. Instead, you may often hear complaints, regrets, cries, etc. This is when he expects somebody to help, decide all his problems, and support him. Also, an immature man may accuse a woman if she pays more attention to the kid, ignoring his needs and expectations.
Presence of immature friends
Probably it is quite evident that an immature person can't have mature friends. These two types of people do not have anything in common. As a result, immature people make friends with the same individuals. The reason is evident. Such people will not ask too many inconvenient questions, or bother with long conversations about plans for the next 10 years. Such a circle of friends may make you angry when socializing. It goes without saying that it is a bad influence on your significant other, as it may provoke his immaturity even more.
How to Overcome Signs of Dating an Immature Man?
Now you are aware of behavioral signs of emotionally immature man. If you are wondering if there is something that you can do to impact the situation – then the answer is "Yes". Here are a few nice tips that you can realize and expect a good result in the long run.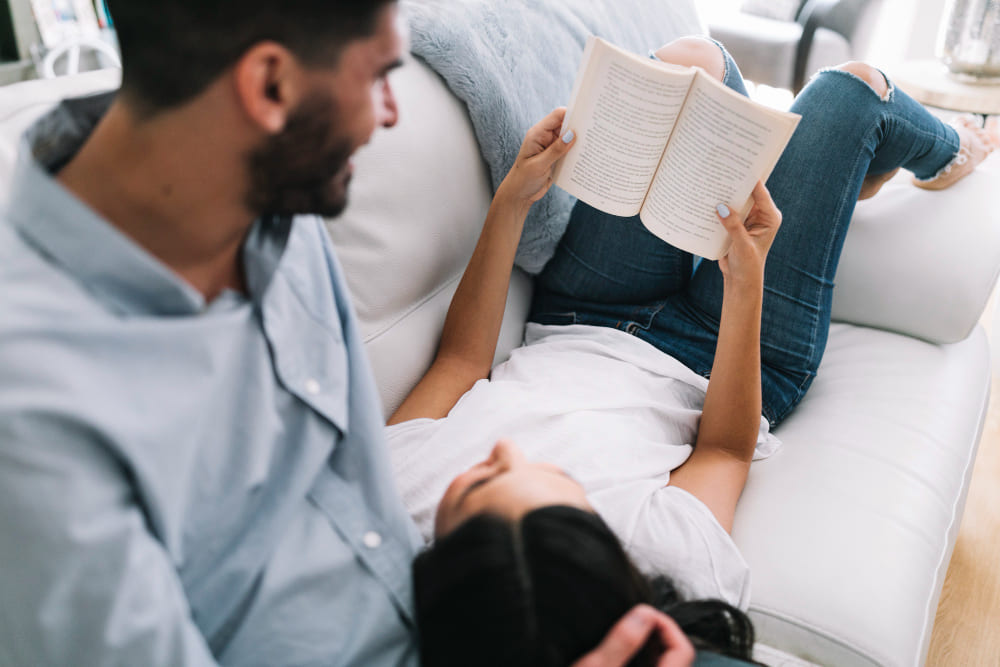 Think about your behavior
Perhaps at first, you enjoyed being with your partner and even his childish behavior didn't worry you. You may even learn how to get a guy want you more when you got acquainted. Maybe you thought that you could change the person or just help him grow up. However, over time signs of an immature man slang are becoming even clearer, and you realize that something should be done. Here is when you should think about your own behavior. Maybe it is you who provoke the man to act like a teen? Recall your childhood memories. Some people have to grow up quickly and take a responsibility for the whole family. When a little girl turns into a woman, she risks keeping a role of a leader despite that there is a man who should also take responsibility. Simply put, your own behavior can also be a reason for a man to stay immature.
Set the right lines
First of all, you should care about yourself. It means you need to set the right boundaries to protect yourself. Simply put, if your partner is not going to do the work he must do, you will understand that this connection is not what you want. But it is possible only if you have your personal boundaries. Mind that you can't change the person. You can only help and support if he is about to change his life. There is no doubt that ultimatums in relationships don't work out. But you need an emotionally trusted individual beside you, so after a while, it is important to think about what you want and whether a particular person can make you a company.
Approach specialist
In case your partner decides to cope with the signs of an Indian man immature, you can do your best to help him. Mind that the process won't be simple or quick. Still, you can approach a good therapist to help the man overcome related difficulties. Pay attention that immaturity often goes together with anxiety, disorder, depression, and other numerous phycological conditions. A good specialist may greatly help both of you, speed up positive changes, and direct you the right way when it is necessary.
Final Word
If you notice any signs of an immature man, then you should stop and analyze the situation. Are you ready to perform the role of his mother, or you want him to change? In any case, it is important to realize that it is the only man who should decide whether he is ready to grow up at last. You can only help, put up with or decide to move on alone. Despite what you choose, we sincerely help that the above-mentioned tips will help you.