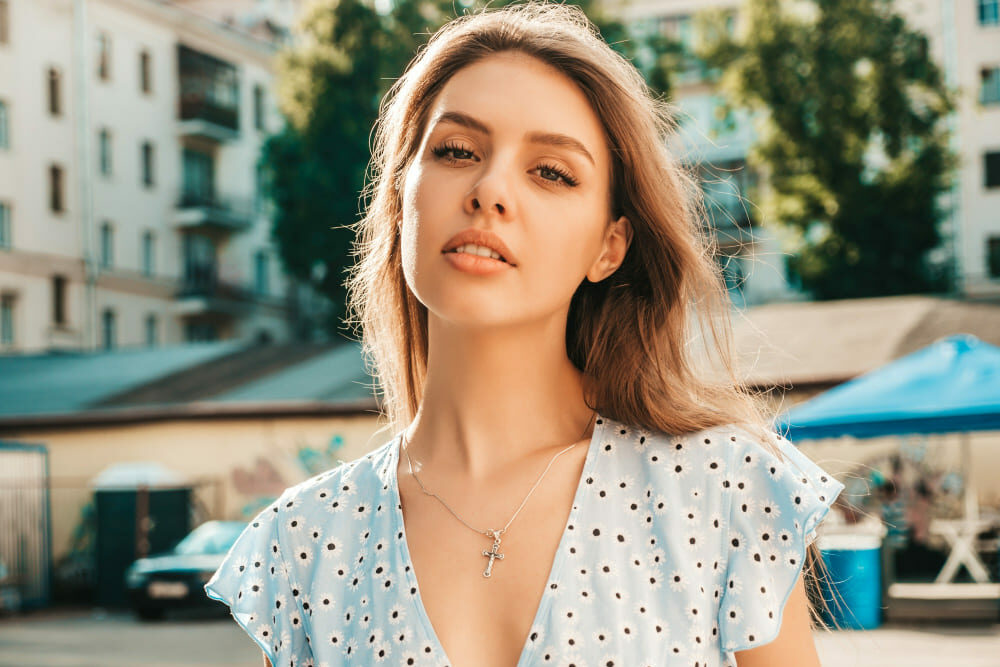 Let's imagine that you managed to make acquaintance with the man successfully, and you keep chatting. Sooner or later, you may notice that the guy is losing interest in your communication, he mentions too busy days to meet, etc. Perhaps, you understand what it means. In this case, you have two options – to put up with the situation or try to refresh his feelings and make him want even more than casual dating. Are you wondering how to be interesting for a man despite the period that you know each other? Here is what you can do to reach your goal.
Secrets of Being Interesting for a Man
You can remain interesting for a man on two levels: physical and mental. If you want to attract the guy exactly as a woman, not like a friend, then you should take care of both aspects. Every man dreams of having a beautiful and interesting lady beside him. When he sees a sexual woman, who shares his values and interests, constantly improves skills and knowledge in different areas, he wouldn't let her go for sure. This is a perfect candidate not only for dating but for getting married. Is this just what you are thinking about right now? Keep reading and discover details.
Physical level
Appearance is what a man sees first. While he can be impressed a lot in the beginning, some time later, you risk losing his admiration. These tips will help you:
Find your personal style
Do not hide your best dresses when you understand that you have a stable relationship with a man. Select clothes that are both comfortable and nice. Find your style and follow it.
Wear proper makeup
Your natural beauty is great, but the correct makeup can make it even more expressive. Consult specialists and purchase necessary cosmetics to look fresh and attractive.
Give your body a perfect shape
It doesn't mean that you should keep to a diet or live in a gym. Exercise regularly, and find sports that suit you. Physical activities will help you feel cheerful.
Drink enough water and eat healthily
It is not a secret that beverages and food greatly contribute to your appearance. Decrease the amount of consumed alcohol, fizzy drinks, fast food, and you will notice positive changes at once.
Care about your skin, hair, and teeth
Men like smiling girls, so you should practice good dental care to have a snow-white smile. Quality of skin and hair may say a lot about your health, so avoid experiments and prefer only checked care products.
Mental level
While physical attraction is crucial, it can't be a constant foundation for a long and prosperous relationship, if you are not interesting for a man on a mental level. Here is how you can achieve this:
Boost your confidence
Men like women who know what and how they want. It is important to appreciate yourself and do not put up with the attitude that you do not deserve. When a guy sees that you love yourself, and have high self-esteem, he will act the same. Moreover, confident people are not jealous and can celebrate the success of others. This is what a man expects from you rather than listening to negative comments about someone's life or actions.
Enjoy your life and live in the moment
If you are positive and relaxed, then the guy will want to spend more time with you. Get rid of past failures and do not try to completely control your future. Live in the moment, smile, and find something good in every new day.
Show that you care
Every man appreciates a good attitude and care from the girl's side. But do not overdo it, as you should stay a loving woman rather than a caring mother who wants to please the boy in every possible way. So, do not cross the line.
Do things that enrich your life
Rather than totally focus on your man, have your own passions and practice activities that you like. The person looks passionate while doing something, hence your chances to stay interesting for man, are increasing.
Be an active listener
If you want to remain interesting for the man, enhance your listening skills. It means that you shouldn't interrupt him, need to add the head nods, paraphrase his sentences and always ask questions in the long run. This way, you will show that you really care and want to keep strong emotional contact with him.
Summing-up
When a woman is into the man, she is ready for everything to preserve his attention. This is when she may do the craziest things. Try to keep a balance and do not lose yourself. Always have the right priorities and do not change yourself for another person under any circumstances. Remember that being a woman is true happiness, so shine brightly!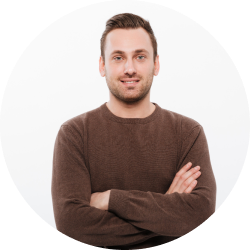 Dennis Farley began his career as a dating coach after earning his degree in Pshycology from University of California, Los Angeles (UCLA). He quickly realized that many people struggled with dating and relationships, and that there was a need for clear, practical advice that could help people find love and happiness.