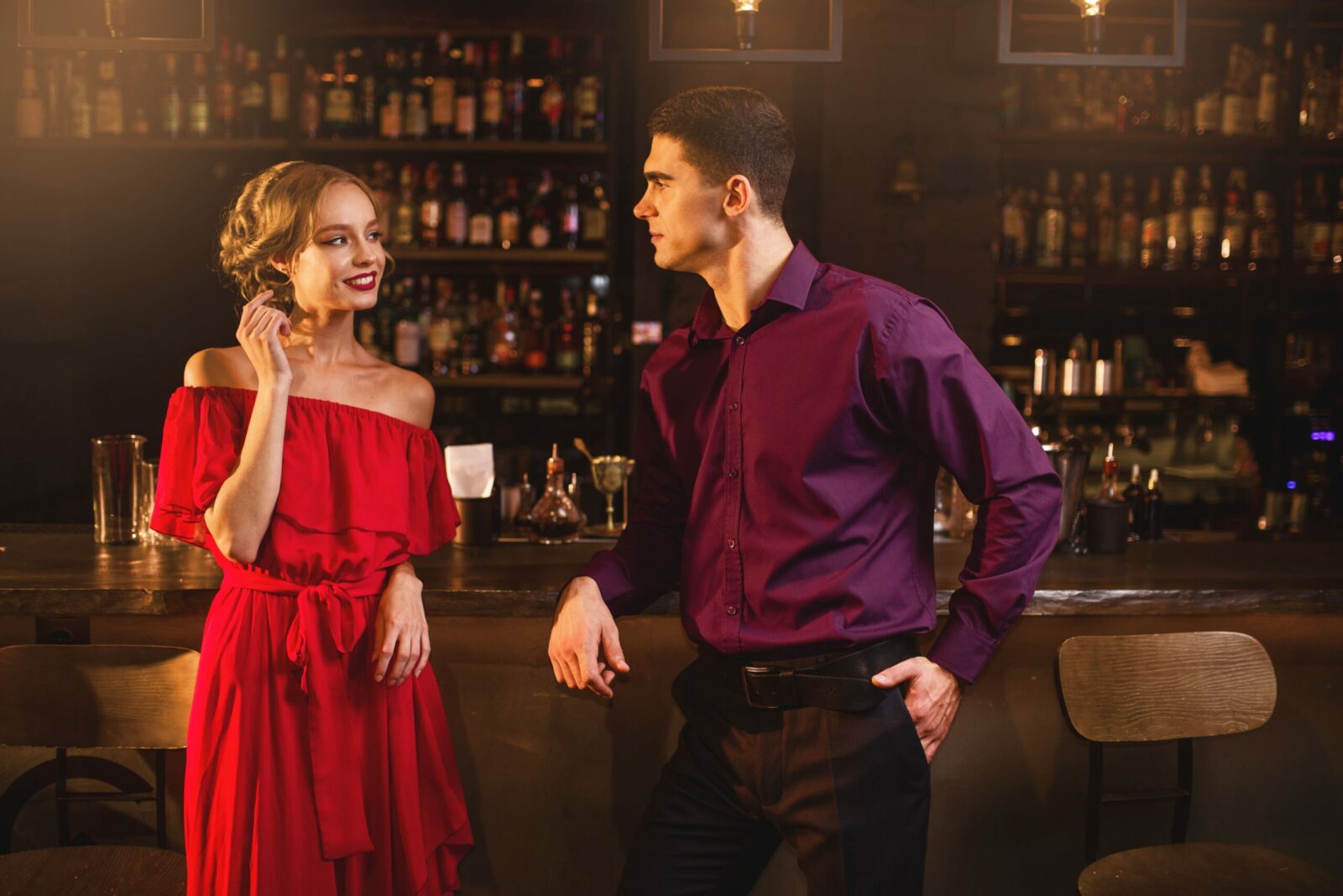 Most girls dream of having a strong, successful, and handsome guy beside them. But what to do if the dream man doesn't hurry to make acquaintance with you? If you are brave enough, then you can take the first step. Do not worry about looking funny as we have prepared a list of winning techniques that will help you achieve your purpose and still do not make yourself cheap.
5 Checked Options to Make Acquaintance with a Man
The idea that only man can make acquaintance first, has faded into oblivion. Modern girls do not mind opening the ball. They are active, easy-going, and do not want to waste any minute. Do you recognize yourself? Then pick up any of the following options and grab the attention of the man who you like.
1. Ask for help
All men like being brave and strong, and you can take advantage of this. Ask for help and arrange the situation when making acquaintances would be natural. For instance, you may ask to help you get a certain item from a high shelf in the shop, or share the photo to make an important call. The variations are just numerous, so you need to let your imagination work. Do not forget about proper mood, a smile, and confidence.
2.Help him
Although guys do not like to admit that sometimes they also need someone's help, they actually do. You can offer him shelter under your umbrella from the rain or help collect papers that have been scattered by the wind. The man will certainly hasten to express his gratitude. And here is a good reason to exchange phone numbers.
3. Ask to take a photo of you
Girls like taking photos of themselves. It may seem that they do it always and everywhere. Try to change your approach and ask the man to do it for you. While shooting, he will be able to notice all your beauty. If you see sympathy, but the man doesn't ask for your phone number, then you can invite him for a cup of coffee, to express your gratitude for a fantastic photo.
4. Be the first to talk
If you notice the man who you want to make acquaintance with, then just do it. Start talking on some general topic and try to figure out whether he likes you too. Do not focus on the final aim and just try to enjoy the communication. Finding common interests would be very beneficial.
5. Organize a proper situation
Most women know how to grab the attention of the man easily as it is a part of their nature. There is no doubt that you can show your interest with a glance, gestures, posture, and facial expression. A great addition in the form of sexual outfits and makeup will help you for sure. All in all, you just need to give a signal that you are interested in making an acquaintance with him.
Top Places to Get Acquainted with a Man
If you want to meet a successful and reliable man, then consider these top places to get acquainted with him.
Restaurants, cafes, clubs. Being quite a traditional way to make acquaintances, any public place is the best option to find a suitable person and start communication in a relaxed atmosphere.
Online dating website or app. This is one of the most common places to meet a successful guy. It is evident that he has not got enough time to go out and make new acquaintances. So, such men choose to register on a dating website and relax there after a hard-working day. You can create a catchy profile and check your luck online.
Exhibitions and training. Successful men often visit such places, and it means you can quickly find common interests to discuss. The guy will be concentrated on a definite thing and do not mind talking with somebody who shares his hobbies.
How to Make the Man Interested in Acquaintance?
If you want the man to accept your initiative to make an acquaintance, then work at your inner and outer beauty. Care about your appearance, choose the elegant style and natural makeup. Read more and develop your intellectual skills. Do not forget about a sincere smile, as guys prefer chatting with smiling and positive girls, they do not want to experience any negative emotions especially at the very beginning of the interaction. And last but not least, do not pretend to be someone else, be who you are, and then both of you will enjoy the communication for sure.
Conclusion
If you like a particular man, then there is no reason to waste a chance to be happy. Choose any of the discussed places and be the first to act. Luckily today, all prejudices related to the first step are far away, and you can feel free to follow your heart.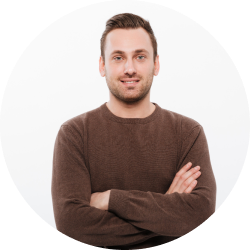 Dennis Farley began his career as a dating coach after earning his degree in Pshycology from University of California, Los Angeles (UCLA). He quickly realized that many people struggled with dating and relationships, and that there was a need for clear, practical advice that could help people find love and happiness.