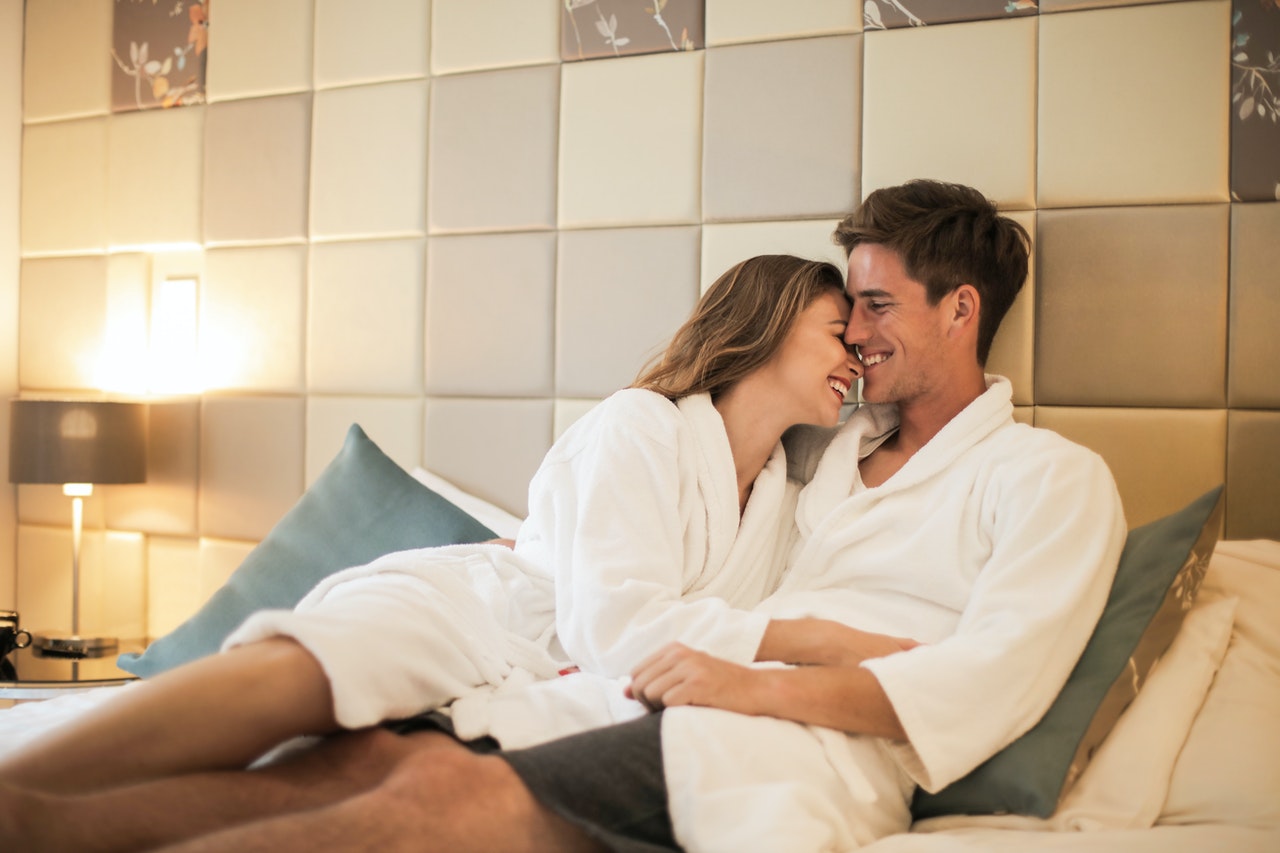 Can you make your woman smile and feel happy? Does she look forward to meeting you every time? Congratulations as you have incredibly high chances for building healthy relationships and being a good lover. Emotional connection is what most women appreciate. Since if you can provide her with emotional support then this guide will help you move further, and enhance your skills. 
The earlier you understand it, the quicker you will get the desired result. Avoid thinking that you are already the best lover as there are many things that you can find out and get even closer with your partner. It should be noticed that knowing how to be a better husband and lover is not a guarantee that you will be such a man. It requires practice and patience. Even a small victory is important, so do not hurry and enjoy every moment that you spend with your partner in bed.
Main Characteristics of Amazing Lover
Of course, all women have different tastes but there are some common things that they look forward to in the partner. They characterize the best lover as the person who:Doesn't hurry and enjoys every moment together
– Is open-minded and ready for different experiments
– Is attentive to partner's needs and preferences
– Makes the woman feel sexy and important
– Is ready to give more than get
– Is willing to learn and develop
If you feel these characteristics are common for you , then you surely will not have any problems with how to be her best lover ever.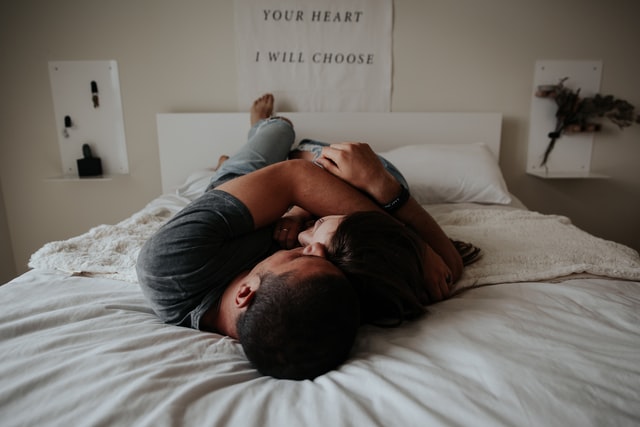 Recommendations on How to Be a Better Lover in Bed
Perhaps most men have heard that they are expected to be great lovers, and easily show their skills in bed. But the truth is that nobody has taught males to be masters of sex, and everythig that they know is gained through practice and own experience. Even if at some moment you think that you are aware of all important details, it is not so. There are a lot of effective tips on how to be a better lover to my girlfriend, so let's start with common recommendations that may quickly help you enhance the quality of your intimate connections.
Slow down
The worst thing that you may do on your way to become the best lover is being selfish. Therefore, you should slow down and analyze your relationship with no hurries. Even if your partner pretends to be satisfied and says that she is so happy with you, the things may be opposite. Take some time and watch her behavior. while making love, try to last as long as it is necessary for her to orgasm. Be tender and attentive. Remember that women have other physical needs so try to meet all of them with extra touches and kisses. Step by step, you will discover how much time she needs to reach the climax and learn how to reach it together. Mind that being satisfied for her is as important as for you. When the woman is happy in every aspect, she may provide you with extra support and inspiration so that you will become successful at work and other important fields.
Practice active listening skills
Most men are looking for recommendations on how to be the best lover in bed instead of speaking with the partner. Even if it seems that you know everything about your woman, there are things that you should discuss with her. Do not waste time on guessing what she likes, but ask directly. Every woman knows more about herself than you do. Ask what preferences she has, or what fantasies are in her head. Be serious and attentive to her needs. It is also recommended to be caring not only in your bedroom. The way to your great intimate life starts before the door of your room. Remember to install corresponding emotional connection with your partner. If your lady says that flowers are important for her, then take every chance to please her. The same is true for saying compliments, preparing surprises, etc. When the woman feels that she is important, she is ready for experiments in the bedroom.
I Also read: 10 things every woman wants in a man
Be open for experiments
People who have been together for some time already, may find it more difficult to be as horny as at the very beginning. This fact drives guys to know how to become a better lover to spice up things. First of all, it is recommended to explore all the sensitive places of your woman. Try different techniques to discover as much as possible. If your lady doesn't mind, then you can watch some nice erotic movies to set a proper atmosphere. It doesn't mean that you should become a fan of sources like Pornhub. You can just have a look and get some inspiration. Avoid making your woman watch films 18 + if she doesn't feel like that. Actually, there are more ways to diversify your sex routine. Take advantage of sex toys, games, and other related activities.
I Also read: 7 Best Netflix Love Movies You Should Watch
Devote time to yourself
It is great to know what makes a man a good lover but it should not be everything that you are interested in. You should devote time to self-development as most ladies want to see a successful man by their side. Keep widening your horizons, reaching new goals at work, etc. When the woman feels proud about the partner, she may experience a greater desire for intimacy and related sex experiments. The same is true for appearance. Do not ignore basic rules to look well. Women go crazy when the men smell well, so remember to take a shower before getting into the bed. All in all, you should pay attention to everything that may impact the woman's affection.
Affect her mind
Besides discovering new poses and purchasing sex toys, you should consider arosing woman's mind as well. Do not miss any opportunity to send her hot words to make her wet, and set the relevant mood with ease. Sharing frank pictures may also play into your hands and be extra points in achieving the final result. You may be wondering how to be a good lover to my girlfriend every day, but without making regular attempts, all this information is worth nothing. Therefore, do your best to set the right emotional state and enjoy the result once you see your woman. Always raise her mind and let her feel hot and desired.
And last but not least, always ask questions after sex. Do not be shy to find out whether the woman liked it or she wants to change anything. Be ready to hear all answers, analyze them and act in accordance with the situation. Pleasure of both partners should be your main priority.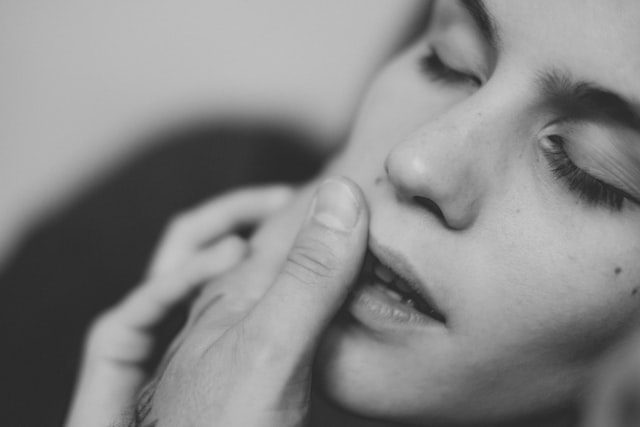 How to Be the Best Lover: Common Mistakes
Let's face the truth, not every man is ready to realize that he is not the best lover for his wife or girlfriend. This is the first mistake that prevents him from starting the positive changes. Another problem is that many guys are selfish. They do not care about the woman's pleasure, and do not try to learn her preferences. Such males are sure that all girls are the same, and have the same sex preferences. In fact, some ladies prefer agressive men in bed while others look for more tender partners.
Plenty of husbands do not mind to discover how to be a better lover to my wife, but they are not ready to act in fact. Changing things requires a lot of efforts and patience, but not everybody realizes this. As a result, they keep having the same lifestyle and making the same mistakes in their bedroom. If you do not want to be one of them, then never stop wondering how to be a better lover in a relationship, and implementing all information that you get.
Final Takeaways
As you can see, there is no single answer on how to be a better lover to your partner. The above-discussed tips may greatly help you reach your goal if you follow them strictly. But the most important thing that you should remember is that all women are different. If in previous relationship you needed to discover how to be aggressive in bed, it doesn't mean that your new girlfriend likes the same. So, do your best to listen to your partner to learn her better. Also, do not be shy in case your woman is wondering how to teach a man to be a better lover. Every responsible girl is interested in good relationships and high-quality intimate life. All that you should do is to support each other and act together. In this case, you will be able to have a good time and be a better lover for your partner.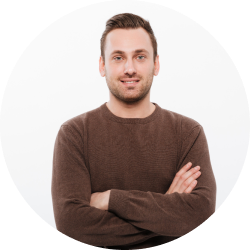 Dennis Farley began his career as a dating coach after earning his degree in Pshycology from University of California, Los Angeles (UCLA). He quickly realized that many people struggled with dating and relationships, and that there was a need for clear, practical advice that could help people find love and happiness.